Oprah: "No Reason" to Check Out Dr. Adams -- Really?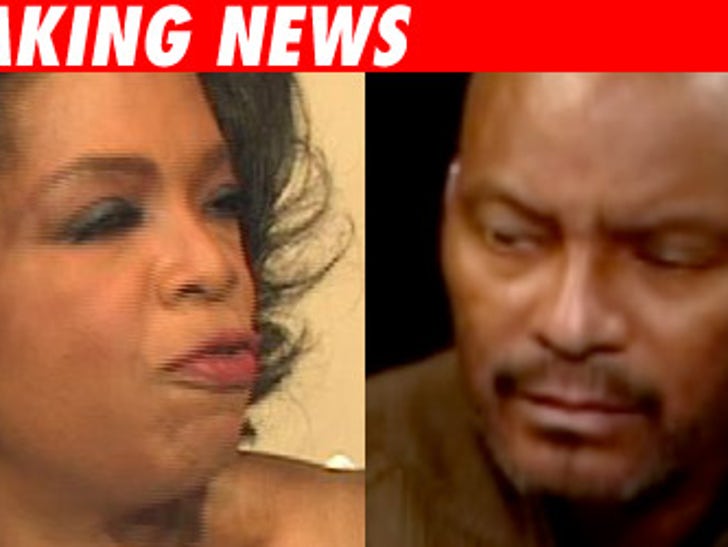 After nearly two weeks of radio silence, Oprah Winfrey has finally responded to TMZ's numerous requests for comment on Dr. Jan Adams and why she promoted him on her show when he is not board certified in plastic surgery.

Adams was featured on the Oprah show in 2003 with other cosmetic surgeons. In just a few hours of investigating, TMZ found DUIs and malpractice suits -- among other things. How could Oprah have missed it -- and not known or cared that Dr. Adams was not a board-certified plastic surgeon?
A rep for Oprah tells TMZ, "Dr. Jan Adams appeared as a guest on the 'Oprah' show just once, in 2003, as the host of the Discovery Health Channel series, 'Plastic Surgery: Before and After.' The show he appeared on focused on various television series that highlighted trends in cosmetic surgery. Since he was booked as a guest commentator on the subject of medical television, not in his capacity as a surgeon, and since we did not promote him as a cosmetic surgeon, there was no reason to do a background check on him. We have removed all references to him from our website."
But on the show, an audience member says she's interested in getting several procedures done. Oprah, who is sitting next to Dr. Adams, says, "Let me see if I can hook you up." Oprah then leans into Dr. Adams and says, "We may know somebody."
Dr. Adams performed several cosmetic procedures on Kanye West's mother the day before she died. He told TMZ that he "did nothing wrong."
Tara – Sacked for Being Stinky?
Tara Reid isn't going to be on "Scrubs" anymore, and the show's creator says that she was his "least favorite" co-star.
But, why? Rush & Molloy say that Bill Lawrence blabbed at a recent New York Comedy Festival event that it was because she smoked cigarettes, and because -- let's put it this way -- the aura of her previous night's festivities lingered the next day. (Reid's rep didn't comment.)
Mrs. Hogan: I Don't Want a Divorce!
Even though it was Linda Bollea who dropped divorce papers on hubby Hulk Hogan last week, the 48 year-old celebuspouse is still hoping to save her marriage. Wait ... come again?!
"She keeps saying to him 'Can't we find a way to make this work?," a source close to the couple tells TMZ. "She doesn't want to see the family break up. She really wants to work it out with him. But it is like pushing up against a brick wall. She is heartbroken about it."
And the Hulkster's not so tickled about reports that he learned of the split from a Florida newspaper reporter.
"He actually heard it from his lawyer," we're told. "There was no surprise. It had been coming for a while. They have grown to be two different people. When hardships hit them, it really brings them down. And when they were finally hit with a real problem -- (son Nick, 17, is facing felony charges of reckless driving from an August car wreck) -- they just couldn't make it work."
Okay, now it makes sense.
Steve Carell Boogies on Down the Road
Steve Carell picked a fine time to do some nasal maintenance work.

It's difficult to do any of this kind of work at "The Office."