Brit and K-Fed -- New War Erupts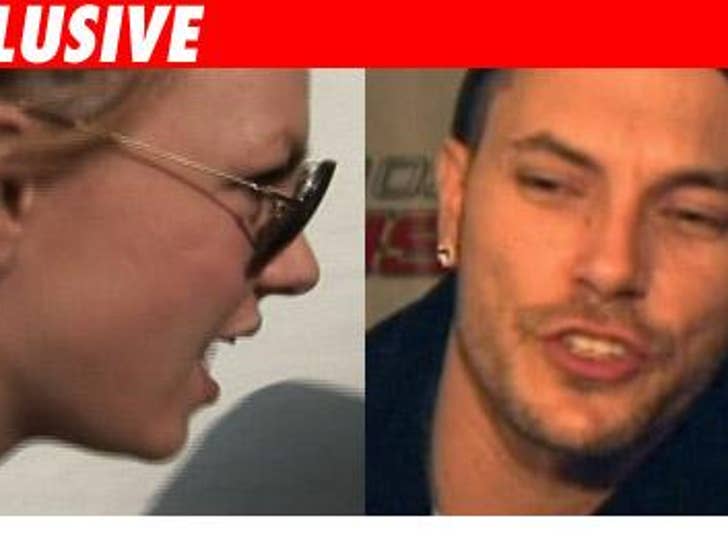 With Brit and K-Daddy working out who gets the kids on major holidays, it would seem they're finally seeing eye-to-eye. Not so.

Sources tell TMZ that Britney and K-Fed are at loggerheads over visitation. We're told that just yesterday, Britney was scheduled to take the kids, but asked K-Fed if he'd trade days so she could shoot her music video during the day. We're told K-Fed refused and Brit was pissed. She ended up pulling an all-nighter, shooting from around 9:00 PM last night to 6:30 this morning.
Other sources say the reason K-Fed is fed up is because Britney has been like a moving target when it comes to visitation, constantly changing the schedule. We're told she's rescheduled the music video three times before finally shooting it yesterday. Federline, we're told, accommodated her for a while but has had it.