La Di Da Di, Slick Rick's Still Gaudy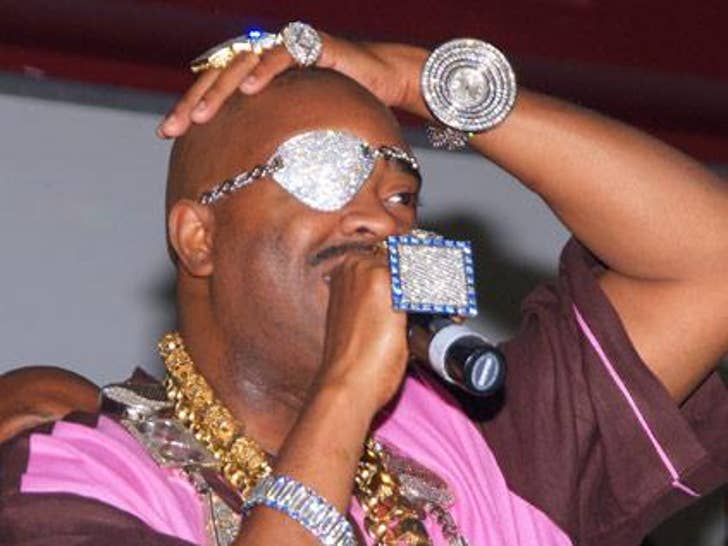 Once upon a time, not long ago, before Slick Rick started spending his dough ... he could probably actually read his watch without blinding himself!

Just to make sure everyone knows he's still richer than you, the rap pioneer rocked a diamond crusted eye-patch, diamond rings, diamond necklaces with diamond pendants, and a diamond watch -- complete with four extra rings of diamonds -- to a party at the Velvet Room in Atlanta over the weekend.
Oh, and even though you can't see it in this photo -- he's still rockin' the OG gold teef too! Hope he saved some of the '80's loot to hire a bodyguard.