Humane Society to Celebs: It Ain't Puppy Love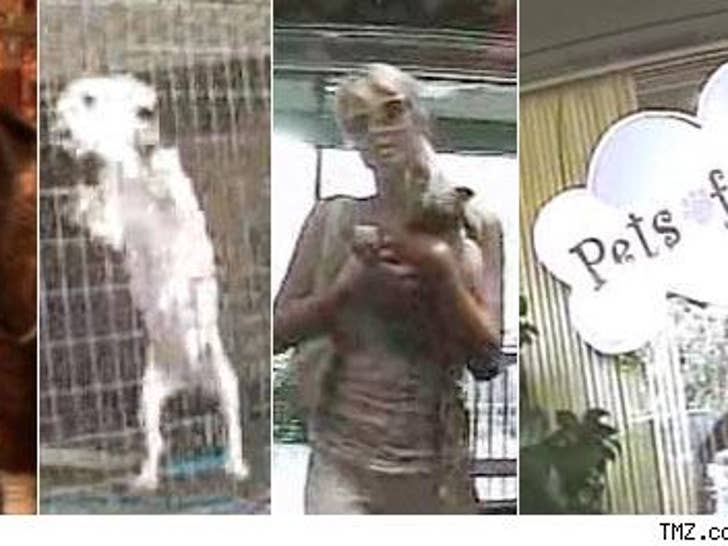 UPDATE: The L.A. Department of Animal Regulations has just shut down Pets of Bel Air because we're told three of the store's permits have expired. Lt. Troy Boswell tells TMZ the store's permit to sell live animals has been expired for three and a half years (yikes!). We're also told the Department has checked out all the animals currently in the store and they all seem to be in good health. A worker at the pet store insists they've done nothing wrong.
The pet store has 48 hours to renew their permits.
The Humane Society of the United States (HSUS) today revealed undercover footage linking a popular pet store-to-the-stars with a puppy mill that supplies them. Oh the humane-ity!

The HSUS alleges that Pets of Bel Air -- a trendy pet shop that boasts Paris Hilton, Denise Richards, Demi Moore, Britney Spears and Robin Williams among its clientele, who spend as much as $2,400 for a Maltese -- gets their puppies from puppy mills. In fact, TMZ also spotted Britney shopping there just this past weekend.
Pets of Bel Air told HSUS investigators they don't get their puppies from puppy mills, but the HSUS says that simply not the dogs'-honest truth. They allege the shop buys from mills in Kansas, Oklahoma, Arkansas, Iowa and Missouri. Undercover footage shot by the HSUS at one such puppy mill shows cage after cage of little dogs locked up and going "cage crazy." Not a pretty sight.
Puppy mills sell dogs who live their entire lives in cages and are continually bred for years, without human companionship and with little hope of ever becoming part of a family.
Calls to the Pets of Bel Air shop were not immediately returned.