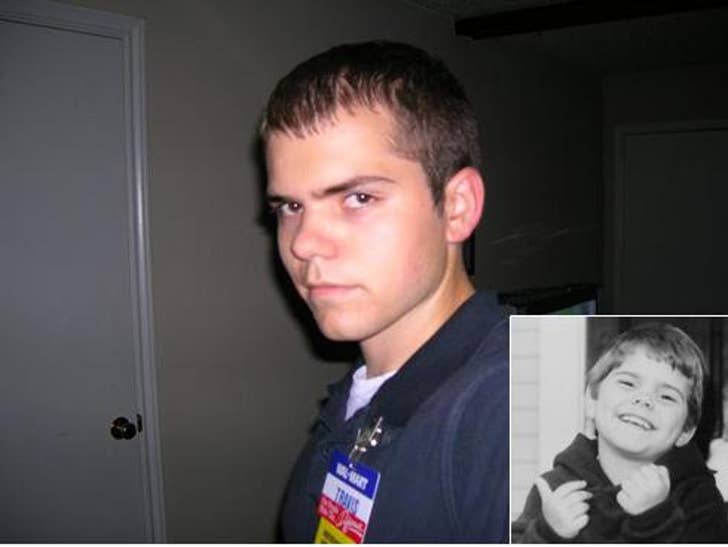 UPDATE: Travis actually works as a part-time bank teller. And just for clarification's sake, TMZ loves the fact that this kid is actually doing something with his life. Kudos kid!
The 19-year-old former actor is still selling that grape juice but on a whole new level -- at a Texas Wal-Mart!

At least this child star hasn't ended up in the rehab/DUI club like so many other celebukids!