Britney Off to Mental Hospital?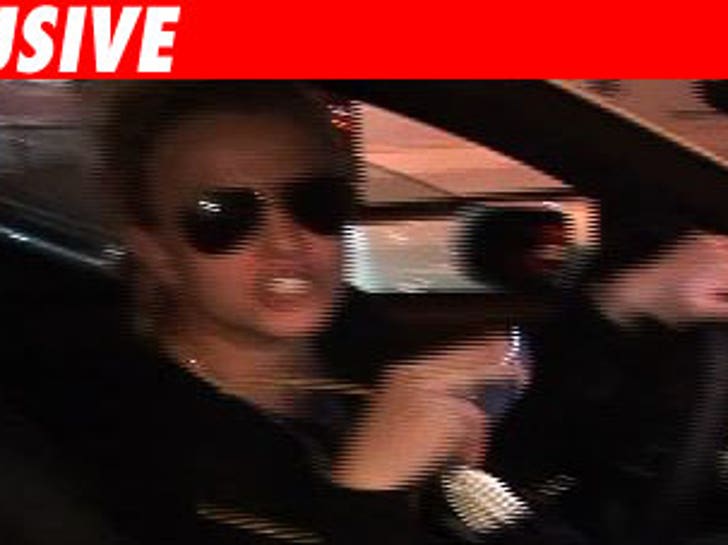 Sources tell TMZ the "responsible" people in Britney's life are trying to convince her to voluntarily enter a mental hospital.

We're told there's now a consensus -- she'll never get custody of her kids unless she undergoes intensive, in-patient treatment for what appears to be a severe bipolar disorder. But we're told Spears is resisting and does not want to enter a hospital.
And sources say that since her release from Cedars, Brit has "pulled it together, at least on the surface." She is coherent and engaged, but will not voluntarily enter a mental facility -- at least for now.
Dr. Phil Pulls Plug On Britney Show
Bending to public pressure over his Britney Spears intervention show, Dr. Phil has canceled the program scheduled for tomorrow.
In a statement on his site, the good doc says, "As was widely reported this weekend, at the request of concerned family members, I visited Britney Spears in the hospital. The details of that visit will, of course, remain private. We had planned to tape a Dr. Phil Now show today, focusing not on the tabloid side of Britney's latest problems, but instead on the very serious issues surrounding this case."
The statement goes on, "Clearly, it is not just Britney's family struggling to find a way to protect adult children who cannot be ordered or compelled to seek help.
Because the Spears situation is too intense at this time, and out of consideration to the family, I have made the decision not to move forward with the taping at this particular time.
Britney and her family are in our prayers, and we ask that they be in yours."
Hayden -- Milo's Totally Hittin' That
Hayden Panettiere,18, and Milo Ventimiglia, 30, have been doing their heroic best to deny any co-star lovin' between them. But it looks like their cover is blown, finally, according to these snaps.

The twosome was spotted at the movies taking in "Atonement" in Los Angeles. One adult and one child!
According to sources, the dynamic duo were kissin' in the theater. Save the relationship!
Mr. C from "Happy Days": 'Memba Him?!
For 11 seasons (as seen here with Marion Ross, left, and Erin Moran, bottom), Tom Bosley played one of TV's favorite dads, Howard Cunningham, on "Happy Days." Guess what he looks like now!

Psychiatrists Slam Phil, Cedars
Eight psychiatrists tell TMZ they are shocked Cedars Sinai Medical Center let Dr. Phil go up to Britney Spears' room without her prior knowledge or consent.

The shrinks had various things to say about Dr. Phil's visit to Brit's room, but the theme was unified -- that the hospital should not allow any doctor who does not have in-patient privileges into a patient's room, unless that patient has given prior consent. TMZ has learned Britney had no idea Dr. Phil was coming to her room and indeed when he walked in she became agitated and walked out. She eventually came back in and he pretty much did all the talking for around 15 minutes.
One psychiatrist called it "intrusive and inappropriate." Another shrink told us the hospital "is supposed to be a safe place. If the patient doesn't want to see someone, that person doesn't get in -- period."
Another shrink, who said he was "outraged and disgusted," added, "It is incredible that the hospital allowed Dr. Phil in her room. It's a total violation of her rights."
One doc surmised bluntly the hospital was "star struck" and let the TV doctor's profile override its judgment.
We're told early yesterday the show wanted to book Brit for a TV intervention that is being taped on Monday. We're told she wants nothing to do with it, and the show will not have her on. We're also told Brit's parents, who wanted Dr. Phil to visit Britney, had agreed at least initially to be on the program.
One shrink said splashing a private medical matter on TV and saying it's an intervention -- especially without the proper medical diagnosis -- is no way to run a railroad.