Affleck Vetoes Fan Worship at Capitol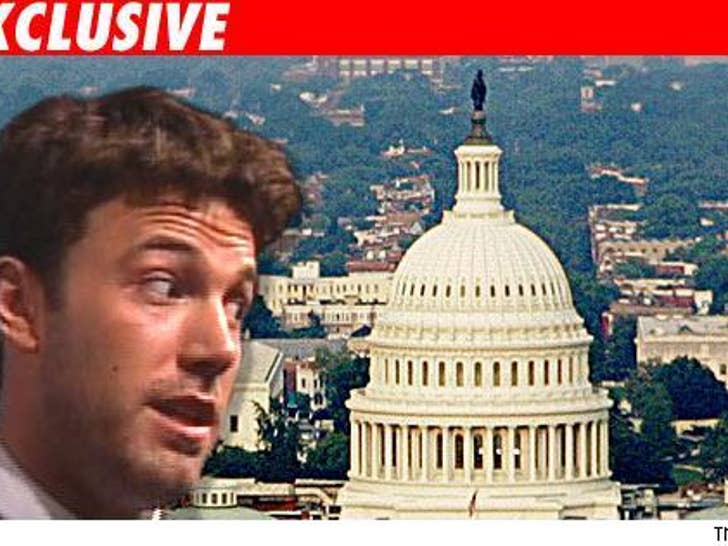 Looks like Ben Affleck isn't exactly a man of the people -- even though he's playing a Congressman in an upcoming movie.

Sources tell TMZ that Ben was in the Capitol building to research his role in next year's "State of Play," and while he met with Speaker Nancy Pelosi and members of the Massachusetts delegation, when it came to younger fans, he quickly filibustered the crowds. He signed a few autographs, but after a little while, says one cop, "He didn't want anybody around him" -- and had security fend off the squealing crowds.
We're also told that when he went to meet his Mass. brethren, he slipped into that Pahk-yah-cah accent. "It was cute," says a staffer. "His accent came out a little bit." Chowdah-head!