Church to Gawker: It May Be Crazy, But It's Ours!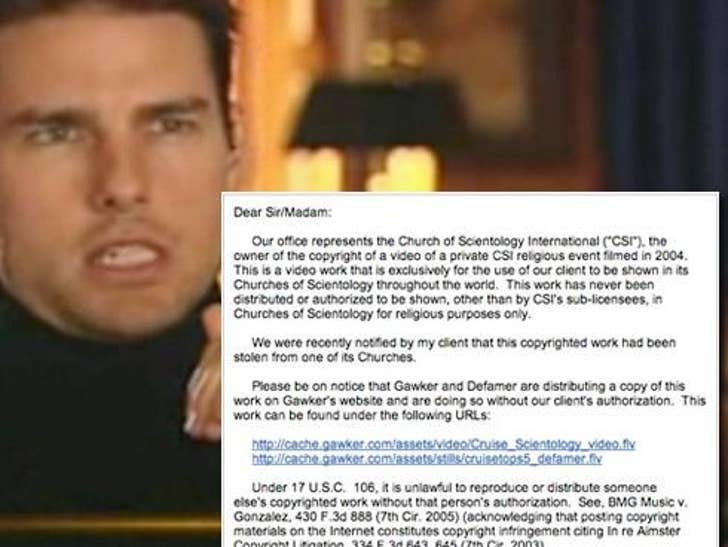 The Church of Scientology is doing what it does best -- and we don't mean rant against psychiatry.

Lawyers from the house that L. Ron built have sent a copyright infringement letter to the Suppressive Persons at Gawker Media to get them to remove their copy of the crazy Tom Cruise video making the rounds. All the letters in the world won't make it seem any less crazazy!
Gawker Media, which runs the Gawker and Defamer websites, posted the letter they received from a law firm representing the Church. In the letter, they allege the tape was "stolen from one its Churches." It probably just got scared and ran!
For their part, Gawker says they did nothing wrong -- and as of this posting, they have not taken down the video.
TMZ posted a few excerpts from it today. We'll keep checking the mailbox for our letter.