Sienna Has News for The Daily News: Eat It!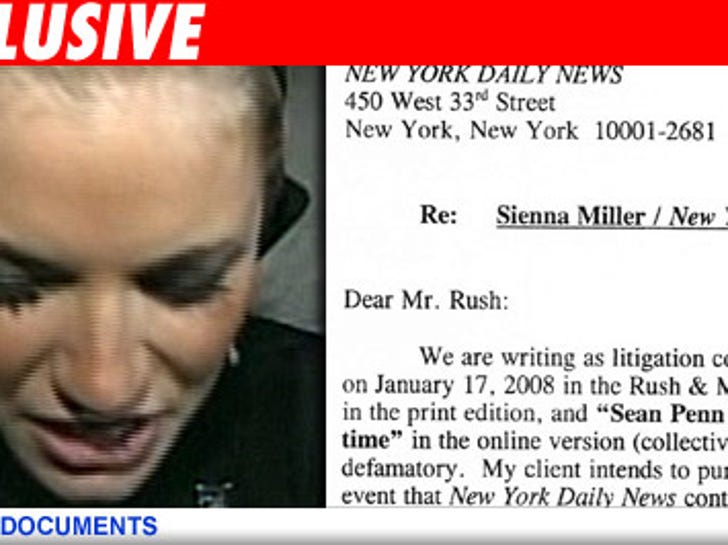 Well, that didn't take long.

TMZ has obtained a letter from Sienna Miller's lawyer, sent to the New York Daily News just hours after a Rush & Molloy item about Sienna, Sean Penn and Robin Wright appeared in the paper. Miller's lawyer, Lynda Goldman of powerhouse firm Lavely & Singer, asks the gossips to retract their item and says that Miller "intends to take appropriate steps to pursue her remedies" -- that means take it back, or else.
Sienna's lawyer calls the story "outrageous," "false," and "highly defamatory," and adds, "My client will not hesitate to file suit when necessary to protect her rights."
Rush & Molloy tell TMZ, "We thought we gave ample space to Sienna Miller's defenders last week when we reported on the actress' partying with Sean Penn. But now that the blogs and the Brits are putting too fine a point on the item, we'll allow Sienna's reps to say again that she did not break up Penn's marriage to Robin Wright."