Dems Debate -- Slangin' Dirt in South Carolina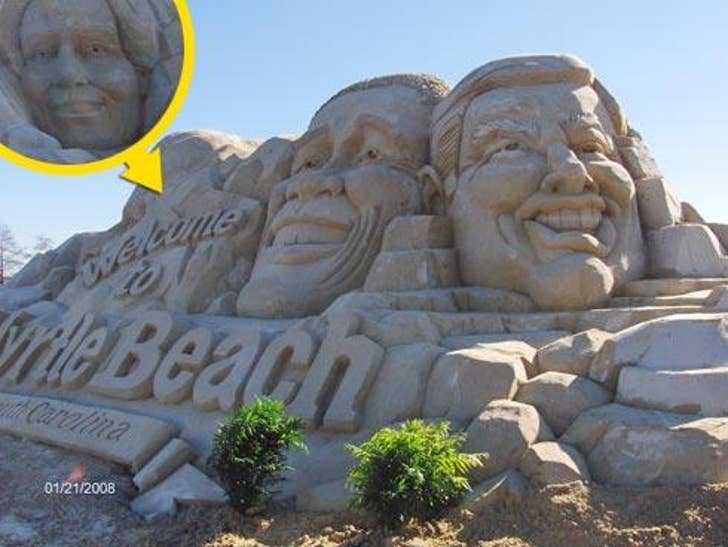 As Democratic presidential hopefuls prepare to debate in South Carolina, it looks like the people of Myrtle Beach have already begun slingin' the dirt around.

Check out these pics of a 20-foot tall sand sculpture built to look like a Clinton-Obama-Edwards version of Mount Rushmore. We're told this monstrosity took 750 TONS (no- we're not kidding) of sand to create ... and a ton of elbow grease.
Now only if they would work that hard in the White House!