Five People Killed Near Travolta's Home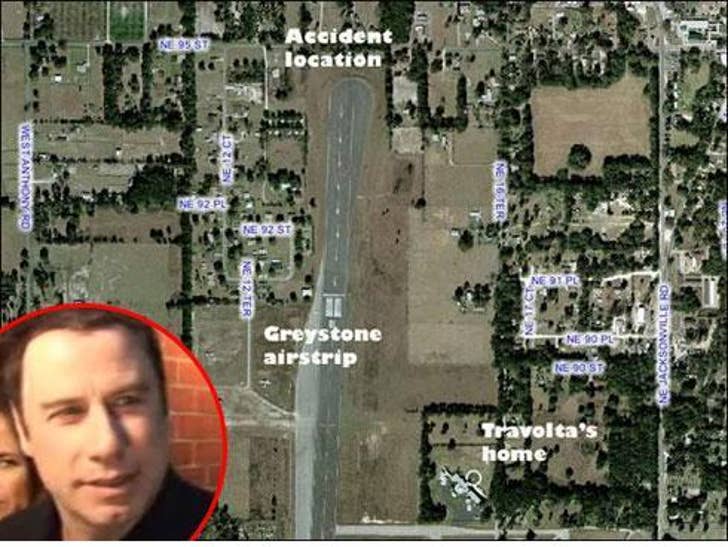 A fatal car accident killed five young men on an airstrip located adjacent to the Florida home of John Travolta, TMZ has learned.

The five men were speeding down a runway when their car ran off an embankment and was airborne for 200 feet before smashing into a tree early this morning, the AP reports. All five men were pronounced dead at the scene.
The airstrip is located at the exclusive "fly-in" community of Jumbolair Aviation Estates, where John Travolta has a home. The map above, obtained by Ocala.com from the Marion County Property Appraiser's Office, shows how close Travolta's home is to crash scene.