Britney's Outfits Cause Emotional Distress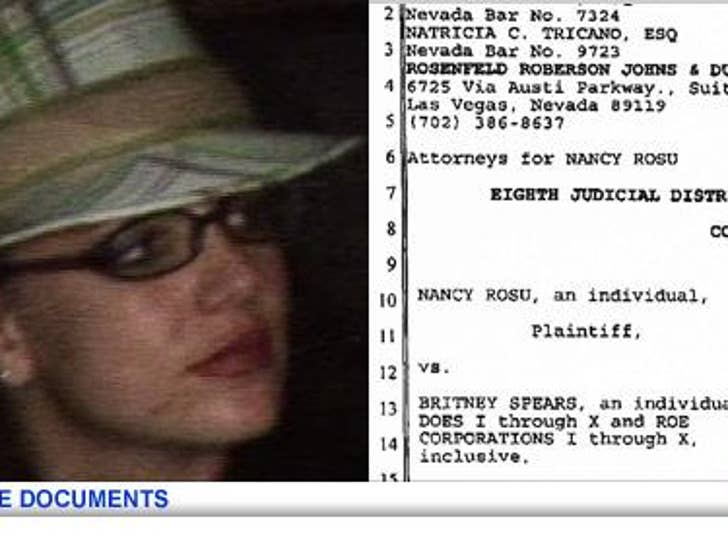 A Las Vegas fashion consultant is suing Britney Spears for damages in excess of $50,000, claiming the popwreck stopped paying her for her services ... and it shows!

In a lawsuit filed on January 18 in Clark County District Court, and first reported by Norm Clarke, Nancy Rosu claims that Brit had her buying clothes on her behalf, then reimbursed her later. But in August 2007, Rosu alleges Brit stopped paying her back.
Rosu is suing for breach of contract and, among other things, intentional infliction of emotional distress. Get in line, honey!
Britney's rep at the gas station on the side of the Pacific Coast Highway could not be reached for comment.