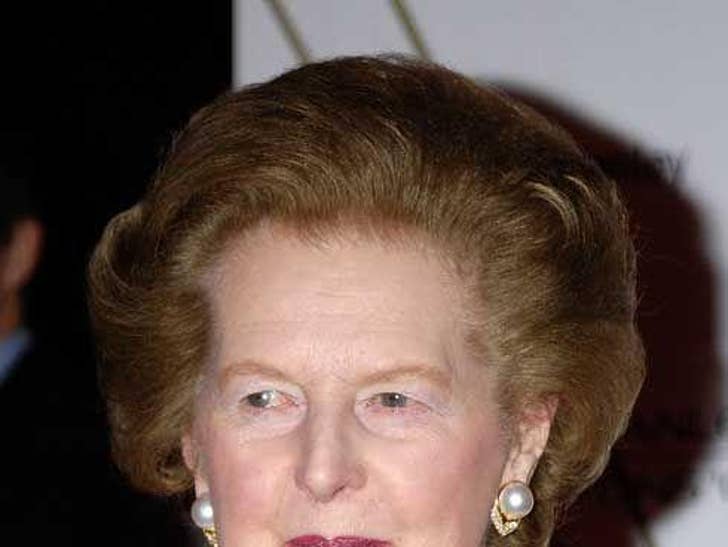 The 82-year-old "Iron Lady" has no visible signs of rust! The Baroness resurfaced at an awards gala in London on Thursday, with her hair looking exactly the bloody same!

The first female Prime Minister of England -- and so far only -- has the middle name "Hilda."
South Africans have named a nectarine in Thatcher's honor.