Brit's Gramps -- Where's Jamie Lynn, Y'all?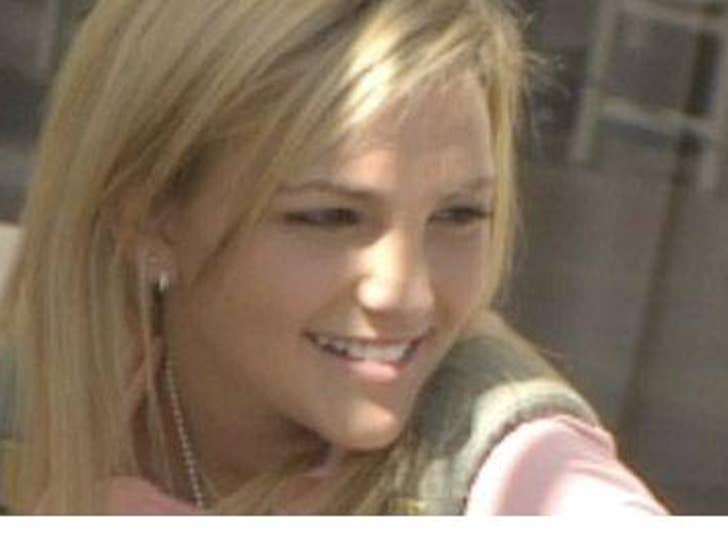 Britney Spears' Southern-fried grandpa, June Spears (yup, June), says that lil' sis Jamie Lynn is being kept under wraps -- and under the circumstances, that's probably a good thing.

"Lynne keeps Jamie Lynn hidden," says June Austin Spears to Gatecrasher. "She's in denial about the
pregnancy. She's thinks it's just going to go away, but it's not. It's going to get bigger and bigger." So sayeth Yogi Spears of Louisiana.
But before we go and make fun of Grampa Spears, we'll heed his warning when asked if he's ever shot at reporters: "Maybe I have, maybe I haven't."
French Prez and Model Gal – Sinking Popularity
To the rest of the world, Nicolas Sarkozy might be the world's most rakish head of state -- he just married his supermodel girlfriend after a three-month romance, just four months after divorcing his ex-wife.
But, as the International Herald Tribune reports, Sarkozy's popularity among his people is hitting an all-time low, five weeks after a round of local elections. Instead of going on a honeymoon, Sarkozy will be going to a factory threatened by closure and then head to Romania on an official visit.
Party Favors: Kimmel Shoots Back at F***ing Damon ... Prince William – Ink-Stained Prince? ... Kelly Clarkson and Clive Davis Make Up
Jimmy Kimmel has a response to girlfriend Sarah Silverman's video "present" to Kimmel (that Matt Damon thing): "I hope they're happy together," he tells UsMagazine.com. ... Prince William will be going to work as a journalist before starting his princely duties full time. He's in flight training now, and will do a "work experience" placement at a national newspaper. ... Kelly Clarkson and Clive Davis, famously at odds over the "AI" star's last album, have apparently made up, reports FOX News, as Kelly is featured on the invite to Davis' big pre-Grammy bash.