Brit's Conservators Smell Lutfi!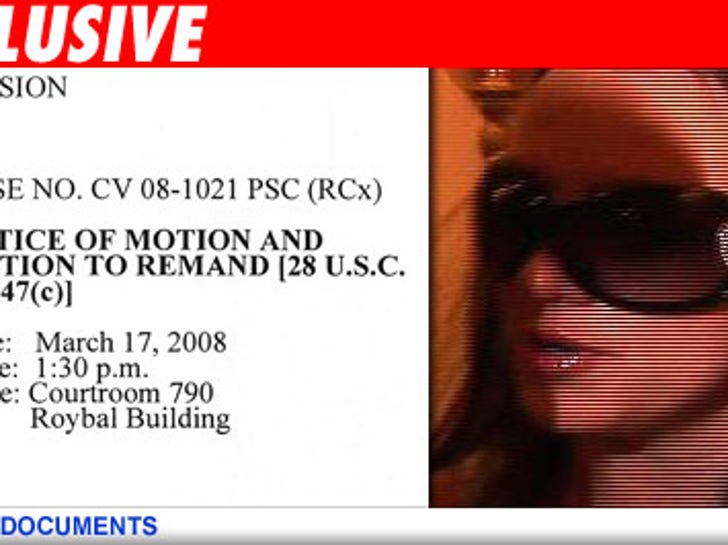 Lawyers for Britney Spears' conservatorship filed papers yesterday in federal court, asking the court to reject the bid to remove the case from the California Court system.

In the papers, the lawyers claim Britney was in no position to even hire a lawyer for the federal case because she's not allowed to under the conservatorship order. Attorney Jon Eardley, who filed the federal case, claims Britney hired him.
Lawyers for the conservator also want Eardley to identify everyone with whom he worked to get the federal case filed. It's real clear the conservators believe Sam Lutfi who is behind it, hand he's been restrained from having any contact with Brit.
The conservators' lawyers also want Eardley to pay attorney's fees, claiming the federal file is kinda frivolous.