Fed Judge to Brit -- You're Outta Here!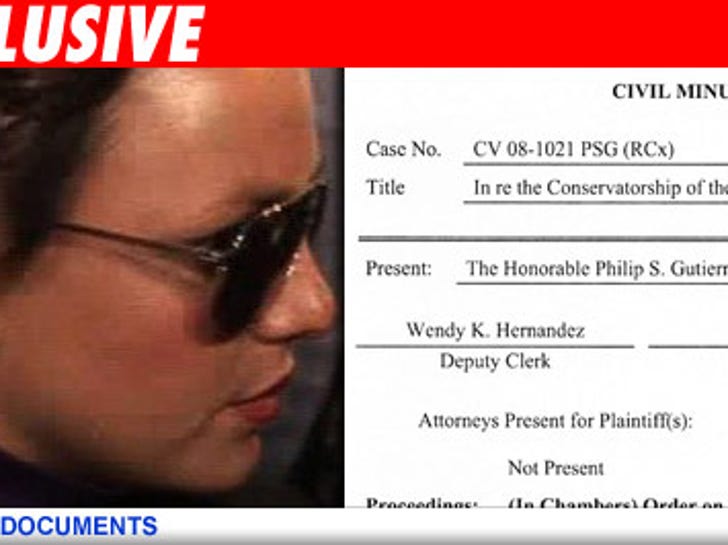 A federal judge has ruled the Feds have no business in Britney's conservatorship case and it has been sent back to state court.

Federal District Judge Philip Gutierrez ruled Jon Eardley, the attorney who claimed to rep Brit, "had no authority to remove the case from state court."
The judge added, "Mr. Eardley is not Ms. Spears attorney and acted improperly by removing her conservatorship proceeding to federal court."
The court did not award the conservatorship attorneys fees, which means it will cost Brit around $40,000 for what turned out to be a bogus case.