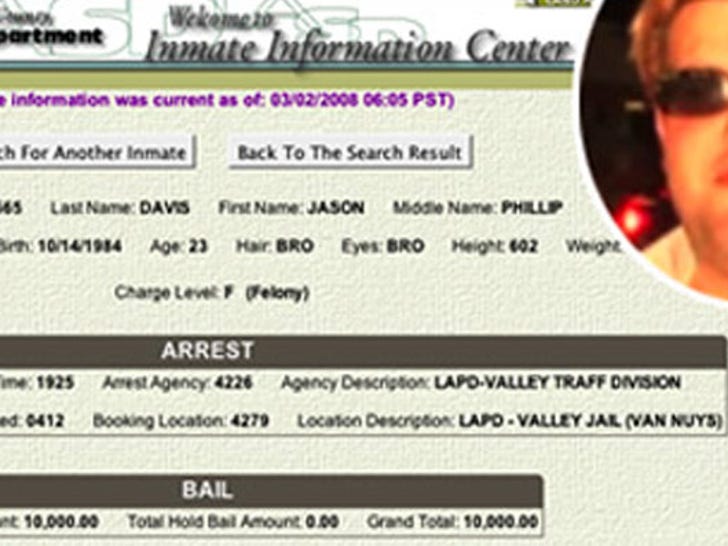 TMZ has learned Jason Davis was not at Hyde Friday night -- he was in jail!
We've learned the grandson of the late oil gazillionaire, Marvin Davis, was stopped by LAPD traffic cops on Friday night. Cops tell us they found a controlled substance -- and then arrested Gummi and threw his ass in the pokey at around 7:30 PM.
Davis was booked at 4 AM. Law enforcement officers say he called a person he said was his stepdad who came at about 1:30 PM on Saturday and posted $10,000 bail.