Em's Old Producers: Pay Us, Bitch!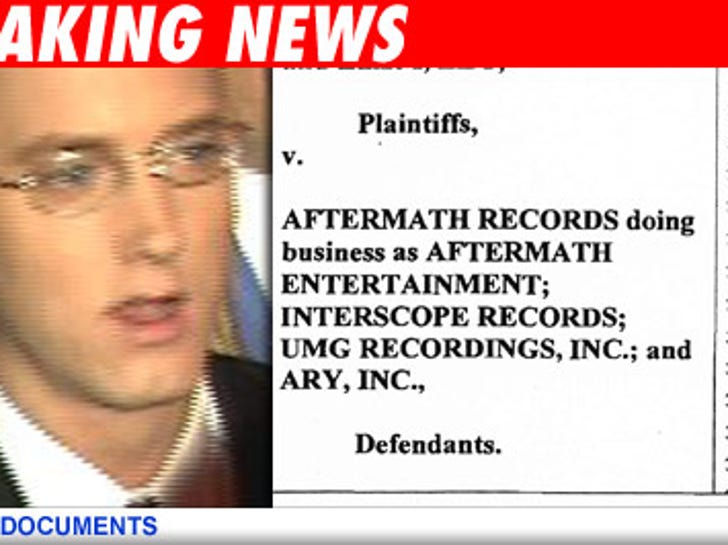 Eminem's record labels are being sued by the producers that first discovered him -- claiming they are owed back royalties.

The lawsuit, filed yesterday in federal court, claims Aftermath, Interscope and others owe F.B.T. Productions and Em2M LLC. in excess of $1 million because Em's current record label miscalculated the royalties due them. In fact, according to the suit, the defendants even admitted as much last year, but still haven't paid!
F.B.T. and another company involved in the deal, Em2M, are suing for back royalties, damages and attorneys fees.
Calls to Interscope were not immediately returned.