Jenna Jameson Retires Her Leather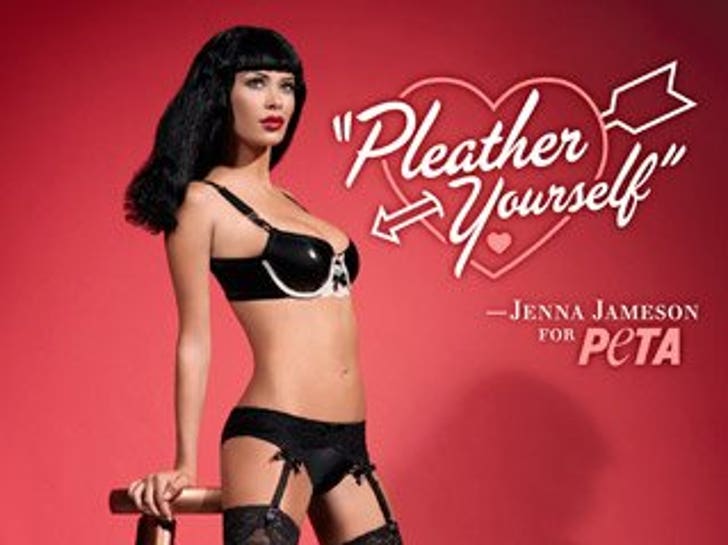 Doing her part to combat the skin trade (the animal skin trade, that is), retired porn star Jenna Jameson is trading in her leather ... for pleather. In PETA's newest ad, the porntrepreneur is dressed in a super-hot black skintight pleather panties and bra.

Oddly though, we think she bears a striking resemblance to trannylicious Amanda Lepore. Heaven knows they've both had plenty of work done.