Pam and Rick Are Officially History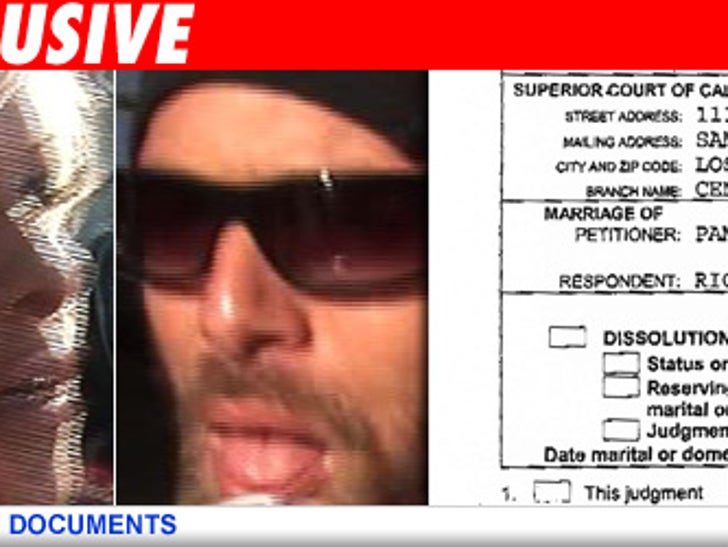 Pam Anderson and Rick Salomon are officially kaput.

TMZ obtained legal papers filed a few minutes ago in L.A. County Superior Court, annulling the marriage that was shorter than Pam's skirts.
The marriage was annulled on grounds of fraud. Initially, when Pam filed legal papers back in December, she was asking for a straight divorce. But on February 22, documents were filed asking for an annulment, citing fraud.
Sources tell TMZ both Rick and Pam privately stipulated to fraud -- that Pam promised Rick they would have children together. As we reported, Pam was pregnant at the time the couple separated. Shortly after the separation, we learned Pam was no longer pregnant. Subsequently both Rick and Pam filed annulment papers.