The Donald: Hands Off My Crown!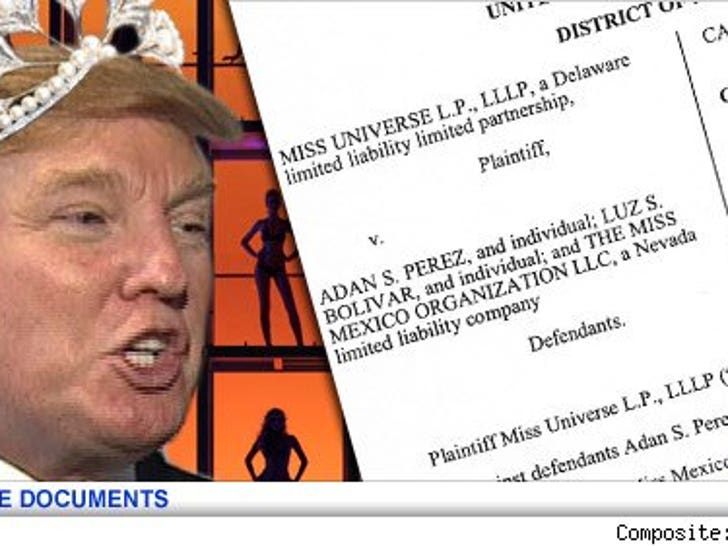 Donald Trump's got his hair-helmet all afire in a suit against a Las Vegas company, claiming they're piggybacking on his Miss USA pageant -- without his blessing.
In the suit, Trump claims something called the "Senorita Mexico USA" pageant deliberately attempts to create a false association between the two pageants.

The lawsuit also claims Senorita Mexico USA features a photo gallery on their website showing snaps of a Miss USA pageant and -- horrors -- the Donald himself! The Miss USA tiara -- the actual bling -- was also allegedly used to promote and advertise on their website to solicit for the pageant.
The Trump organization sent a letter to Senorita Mexico USA in September 2005 asking them to cease and desist using trademarks similar to the Miss USA organization. That clearly never happened.