Danny Noriega -- "Idol" Is a Drag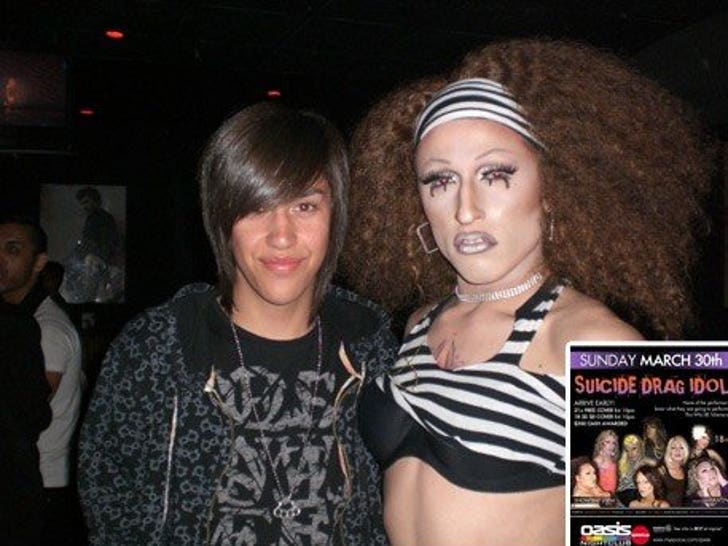 Fresh from Rosie O'Donnell's family cruise, "American Idol" wannabeen Danny Noriega spent Easter Sunday watching people lip-synch in drag -- and no, he wasn't on the set of a Paula Abdul video!

Danny hit up Oasis nightclub in Upland, Calif. for their weekly Drag Idol contest and posed with one of the fierce hot tranny mess contestants.
Despite looking like a Jessica Alba impersonator, Danny did not enter the competition.