TV Doc to NBC: Gimme My Money, STAT!!!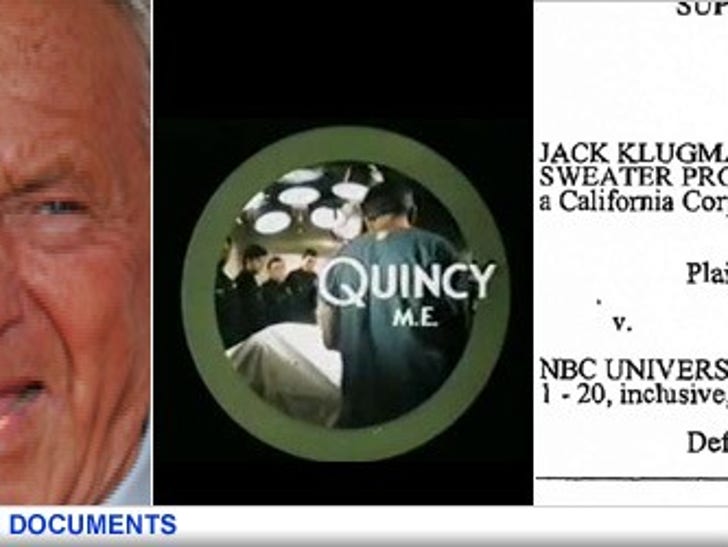 TV legend Jack Klugman is suing NBC over profits he says the network owes him from his show "Quincy M.E." -- which last aired in 1983! Where ya been for 25 years???

According to the lawsuit, Klugman claims he and his company, Sweater Productions, are entitled to 25% of all "net profits" from the show. But Klugman says the network has reported to him that as of the end of the fiscal year 2006, "Quincy M.E." had accumulated over $66 million in net losses. Say what?
Klugman claims he tried to get NBC to turn over all its papers regarding the show, but was turned away with a letter that said they were "unable to comply with your request ... because it is NBC Universal's policy not to provide copies of talent contracts or other confidential documents."
Klugman wants the money he is owed, plus legal fees. A rep for NBC had no comment.