Mike Bibby: Waah! Gimme Back My Ride! Waaah!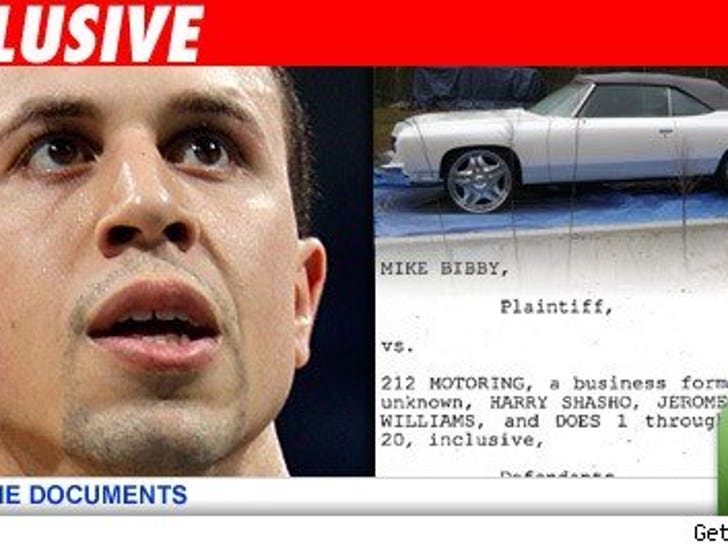 NBA baller Mike Bibby is suing an automotive customization business that he says has his ride -- and won't give it back!

In the lawsuit, Bibby claims 212 Motoring told him they would pimp out his 1973 Chevy Caprice for free. Why free? Because the auto shop was trying to score a reality show tricking out old school cars -- and Bibby's was the perfect vehicle to feature on the program.
212 Motoring, which is co-owned by former NBA player Jerome Williams, claims Bibby knew the deal -- nothing's free, even noting two different estimates in the lawsuit, and with a total bill $78,000. BTW -- Bibby is making about $13.5 million this season and will earn $14 million in 2008-09.
Herman Frank, the lawyer representing 212 co-owner Harry Shasho, says, "I am disappointed that a super successful role model like Mr. Bibby would be attempting to obtain automotive service for free, and insisting that it was provided on a free basis, when in fact it was not."