Siegfried to Roy: Nice Piece of Ash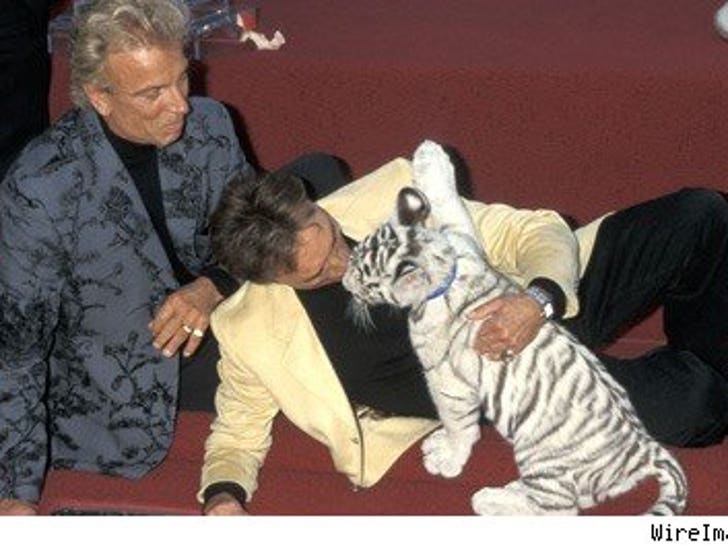 So the story goes like this ... when Sahra the tiger died of kidney failure a while back, Roy decided to have the tiger cremated. But here's the dilemma -- how do you stuff a tiger with full-on rigor mortis into a small furnace?

Siegfried and Roy's ex security chief, Jim Mydlach, is writing a "tell-all" book in which he describes the incident, according to Page Six. The way Mydlach tells it, Roy was dead set on having the tiger cremated and delivered to him, still warm.
Mydlach says he was ordered to cut the cat up, so he "dismembered the tiger's corpse, cutting off it's legs...one of the worst experiences of [my life]." The ashes then went into Roy's private collection, which lined his bedroom.
That's one hot pussy, delivered as ordered.