Cops to Brit: You Crashed, But Are You Smashed?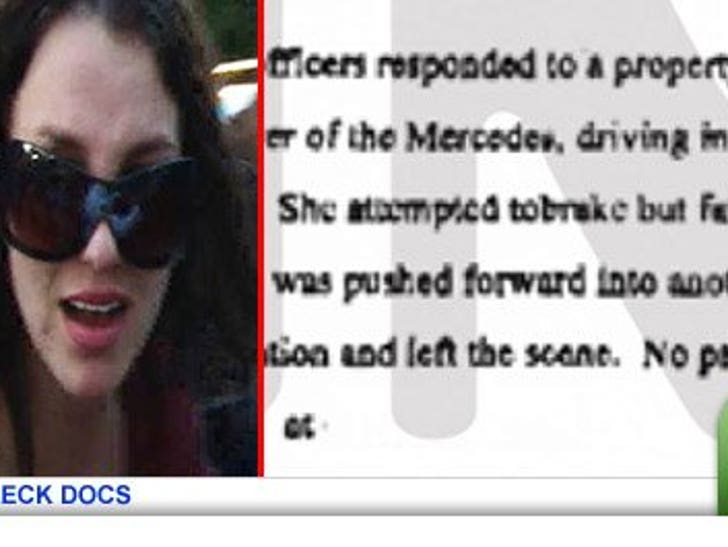 Brit Brit was the driving force in a minor three-car ax Saturday night -- but cops say she was dead sober when it happened.

According to the CHP collision report, the popwreck drove her 2008 Mercedes into the back of a 2006 Nissan as she drove on the 101 freeway in L.A. around 8:18 PM PT. The other driver was a 21-year-old man from the valley -- his friends are gonna love this.
The report claims Brit was caught in stop-and-go-traffic when she "attempted to brake but failed to stop her vehicle." The Nissan was then, "pushed forward into another older model vehicle."
TMZ confirmed that officers on the scene DID perform one field sobriety test on Spears, which turned out negative.
So far, no injuries have been reported.