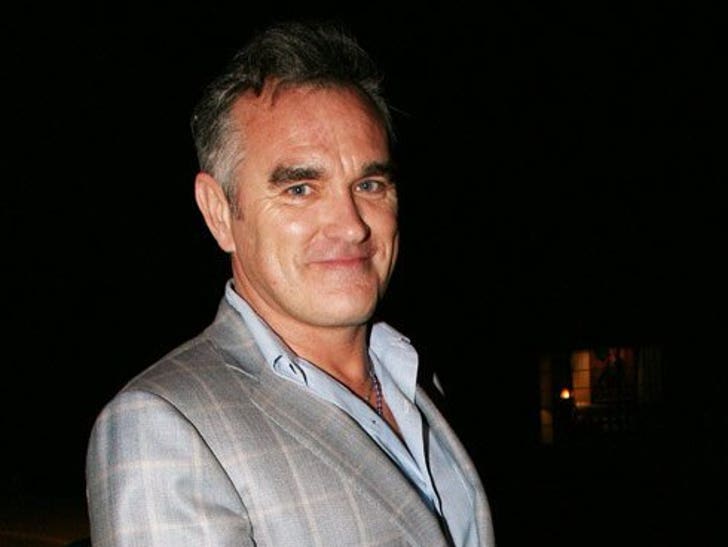 The 48-year-old vegetarian resurfaced at STK -- a steakhouse! -- in L.A. on Monday, looking beefier. Meat is murder?!

Born Steven Patrick Morrissey, he is often referred to by fans as Moz or Mozzer.
Although the English singer had a successful solo career -- and continues to have a huge Latino fan base -- no '80s hipster soundtrack would be complete without the depressive anthems of The Smiths.