Co-Star to Douglas: Romance My Wallet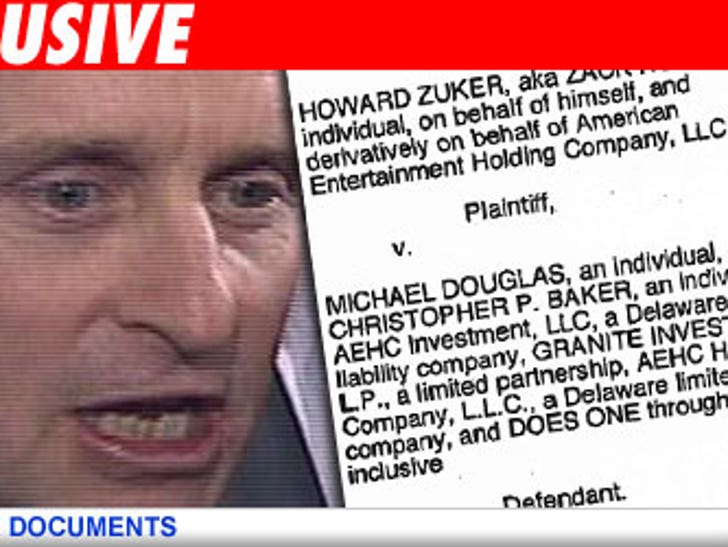 A guy that once starred in a movie with Michael Douglas, then became his business partner, is suing the Oscar winner, claiming he got screwed out of millions.

In a lawsuit filed today in Los Angeles County Superior Court, Zack Norman, who happened to be in "Romancing the Stone" with Douglas back in 1984, is suing his former co-star and former BFF over a business deal gone bad.
The Complaint is really as long and complicated as the deal, but to make a long story short -- Norman claims he and Douglas became partners in a company that helped develop entertainment projects. At one point, Norman says he was promised a $1 million bonus for putting a deal together, but that deal never closed. In the legal papers, Norman blames Douglas' people for screwing up said deal and is now demanding his bonus anyway.
Calls to Douglas' peeps have not yet been returned.