Tony Robbins Unleashes the Power of Lawsuit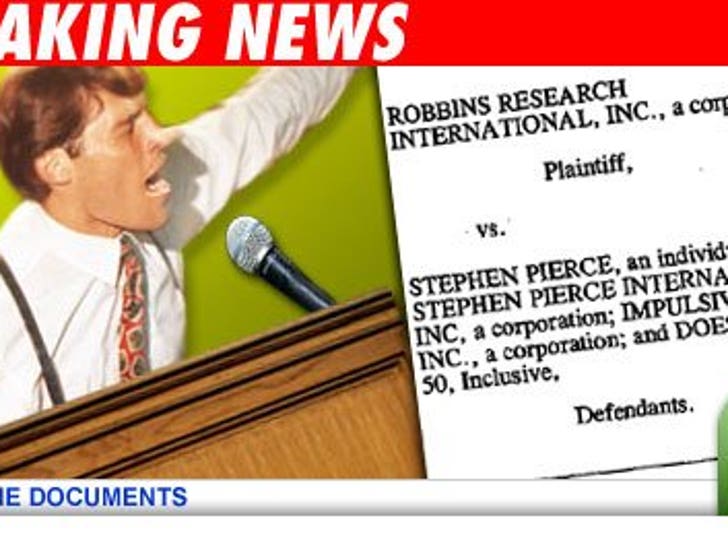 Tony Robbins claims a competing motivational speaker has stolen his schtick, so he's suing the dude.

In the lawsuit, "Banana Hands" Robbins claims the wife of Stephen Pierce -- the other motivational dude -- used a small camera to record almost 50 minutes of a speech Stephen gave at one of Robbins' seminars. Pierce then posted the video on his website, and encouraged his readers to skip Robbins' $8,000 seminar and buy his video instead. Self-help yourself, folks!
The firewalking guru is also claiming that Pierce posted a fraudulent statement on his website claiming that he got permission from Robbins to film the speech and make it available for public sale.
Robbins is suing for all profits Pierce made via the unlawful use of Robbins' likeness. Calls to Pierce's camp were not returned.