Dennis Rodman Busted for Domestic Violence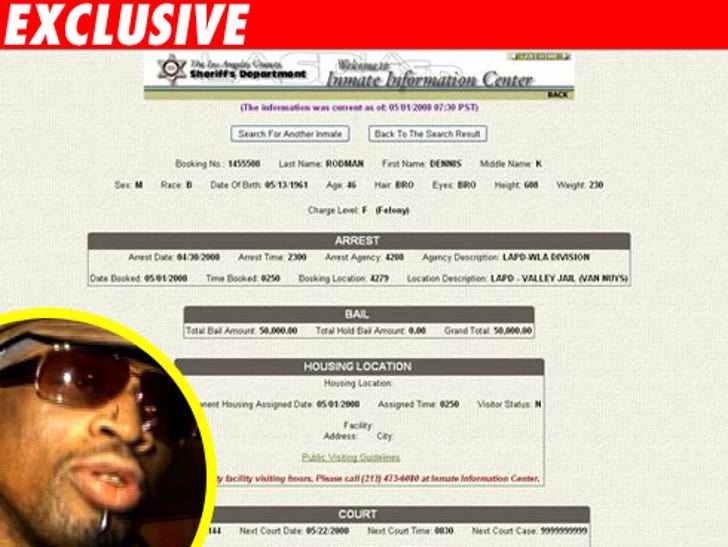 Former NBA star Dennis Rodman was arrested last night on suspicion of felony domestic battery.

He was arrested at 11:00 PM at a Century City hotel and was released early this morning.
Law enforcement tells us they charge suspects with a felony if there is evidence of injury, such as bruising or blood.
Rodman was released on $50,000 bail today at 4:16 AM.
UPDATE: Rodman's manager Darren Prince tells TMZ, "Last night Dennis and his girlfriend had too much to drink. When they returned to their hotel they started arguing and a minor altercation broke out where Dennis grabbed her by the arm and left a bruise." Hotel security got involved and called LAPD, who responded and made the arrest. We're told Dennis plans to enter a rehab facility immediately upon returning to Florida because -- according to Prince -- "his drinking has been escalating in the last six weeks due to a nasty divorce and not seeing his children in over two months."