Rod Stewart's Son - Some Guys Have All the Luck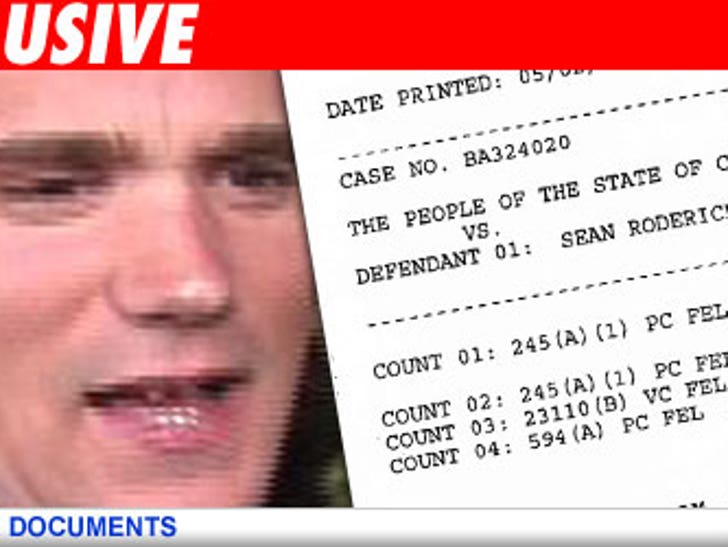 An L.A. County Superior Court judge has dismissed four felony charges against Sean Stewart . He was charged with two counts of assault with a deadly weapon, among other things, after he allegedly attacked a couple outside a Hollywood party in April, 2007.
In court, the prosecutor said, "The People announce they are unable to proceed on this matter." One law enforcement source tells TMZ that the alleged victim began waffling on whether Sean was the perp.
Sean, accompanied with his celeb defense lawyer Dana Cole, spoke privately with the prosecutor after the hearing and the two shook hands and parted ways. It doesn't happen that way on "Boston Legal."