NBA Star Charged With Assault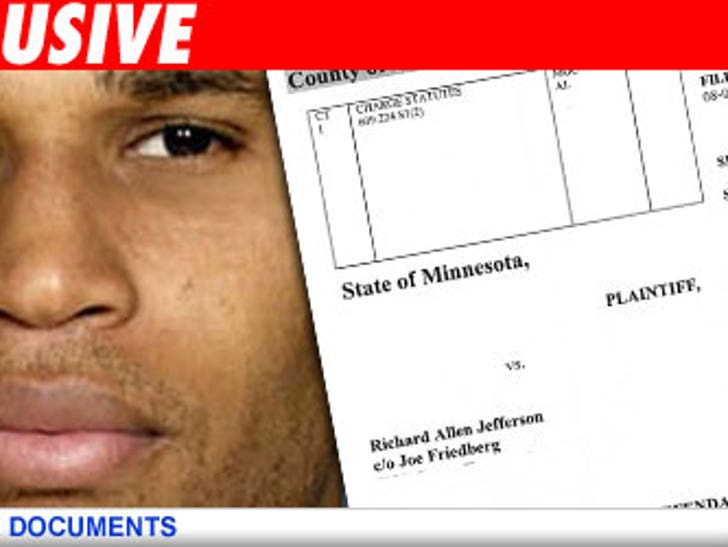 TMZ has learned that Richard Jefferson of the New Jersey Nets is going to be charged with one count of misdemeanor assault over an incident that took place in January.

According to a witness, Jefferson got in a "minor verbal disagreement" at the Graves 601 Hotel in Minneapolis which escalated to the point where Jefferson was on top of a patron, allegedly choking him.
According to the incident report, the New Jersey Nets star left the club, and then encountered the witness, who asked Jefferson to remain until the disagreement was sorted out. The witness says Jefferson responded, "Say another word, I will kick your ass."