Holy Schlitz - Obama's a Big Tipper!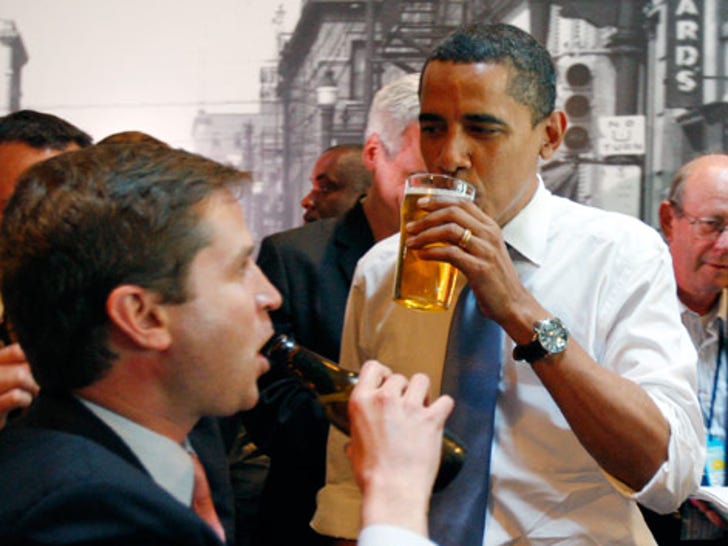 So we got this pic of Barack Obama pounding a brew at the Raleigh Times Bar in Raleigh, North Carolina. And guess what we found out... Barack tipped $18 on a $2 Pabst Blue Ribbon.
The bartender told TMZ he poured Ms. Obama a free PBR because, "She's a lot cuter than he is."