Ex-49er Suing Ex-Wife for Golddigging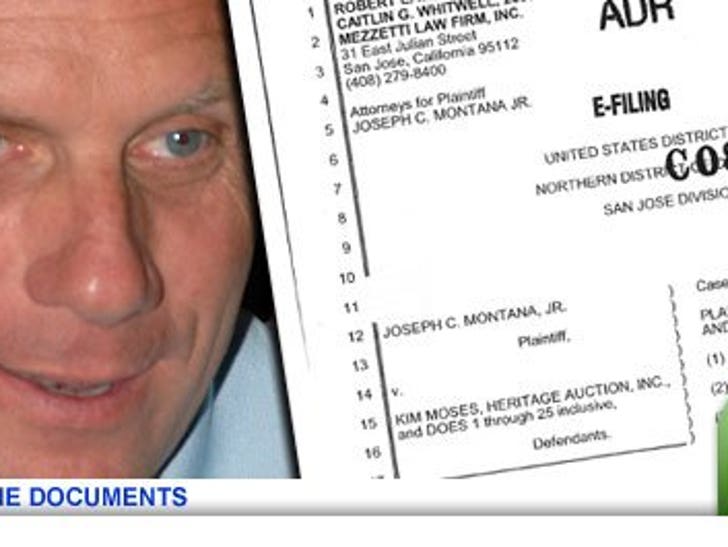 Joe Montana's softer side was sought out by NFL defenses for years -- turns out his ex-wife just sold it to the highest bidder ... in the form of old college love letters!

The former 49ers quarterback is suing his first wife, Kim Moses, and a Texas auction house for selling love letters and memorabilia from his time at the University of Notre Dame. The other items include Joe's freshman I.D. card, a University of Notre Dame letter of intent and Joe and Kim's 1979 marriage certificate.
Joe is suing in excess of $75,000 -- claiming the items were obtained and sold by Moses without his consent.
Moses' lawyers released this statement: "Ms. Moses is extremely disappointed by this lawsuit. The allegations in Mr. Montana's lawsuit are untrue. All of the items that are the subject of Mr. Montana's lawsuit belong to Ms. Moses, including property that she received from Mr. Montana as token of love and appreciation. The Property Settlement Agreement signed by them makes clear that the property at issue belongs to Ms. Moses."
Reps for Heritage told TMZ they have yet to see a copy of the lawsuit, but say "Ms. Moses warranted to Heritage that she had the right to sell [certain properties possessed during their marriage]."
Lawyers for Montana have yet to respond for comment.