"Deal" Case Model Files Case of Her Own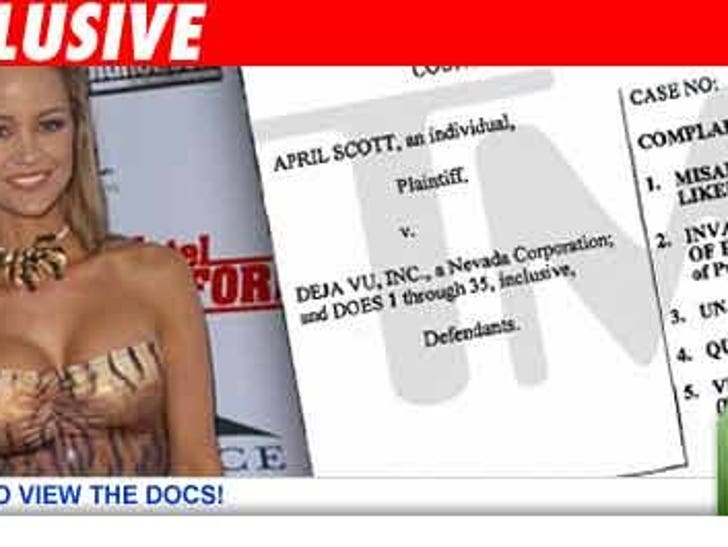 Former "Deal or No Deal" model April Scott is suing a strip club in Las Vegas that used her picture to promote their joint. Sorry to disappoint, boys.

According to documents filed yesterday in Los Angeles Superior Court, Scott, who also played Daisy Duke in a straight-to-video "Dukes of Hazzard" movie, claims Deja Vu, Inc. used her pic -- without her permission -- in promoting their club, Little Darlings. Can ya blame 'em?
Scott is seeking damages in excess of $25,000. A call the Deja Vu corporate office was not answered.