Mariah and Nick: Going Once, Going Twice, Sold?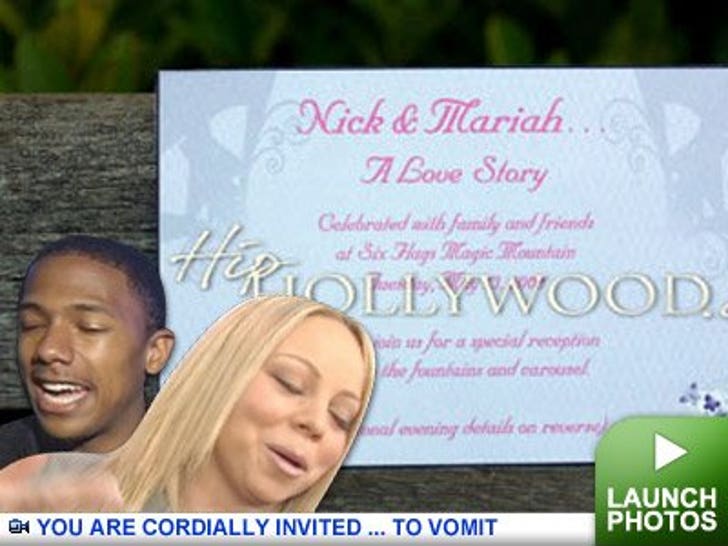 "ET's" Kevin Frazier is close pals with Nick Cannon -- so it's no surprise that photos from last night's Magic Mountain party emerged on "ET" and HipHollywood.com ... which is run by Kevin Frazier Productions. Wonder what Kevin had to fork over to get into this shindig?

For the record, ET tells us "Nick and Mariah are friends with ET's Kevin Frazier. The couple decided to give this exclusive story to Entertainment Tonight, an outlet that they trust."