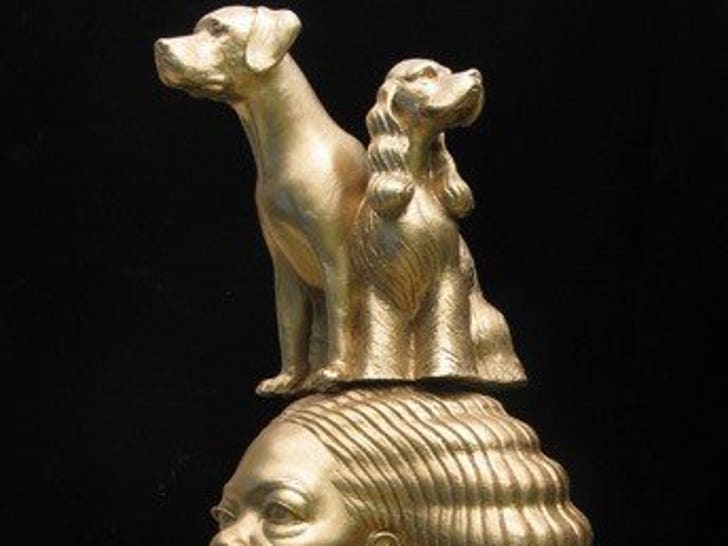 Proving everything she touches turns to gold, Oprah Winfrey's dead dogs have been turned into a masterpiece.

A life-size monument by controversial sculptor Daniel Edwards depicts conjoined-at-the-hip 'puppy versions' of Oprah's late Cocker Spaniel Sophie and Golden Retriever Gracie atop of the unwed 54-year-old's head. So wrong.
"Memories of Sophie and Gracie: A Puppies' Memorial" -- which opens May 22 at the Leo Kesting Gallery -- hopes to highlight "the overlooked threat of accidental pet fatality by common household products." Sophie died earlier this year of kidney failure, while Gracie passed in 2007 from choking on a ball.
This is the latest A-list mock of art created by Edwards -- the same artist responsible for The Paris Hilton Autopsy and the sculpture of a nude Britney Spears giving birth on a rug.