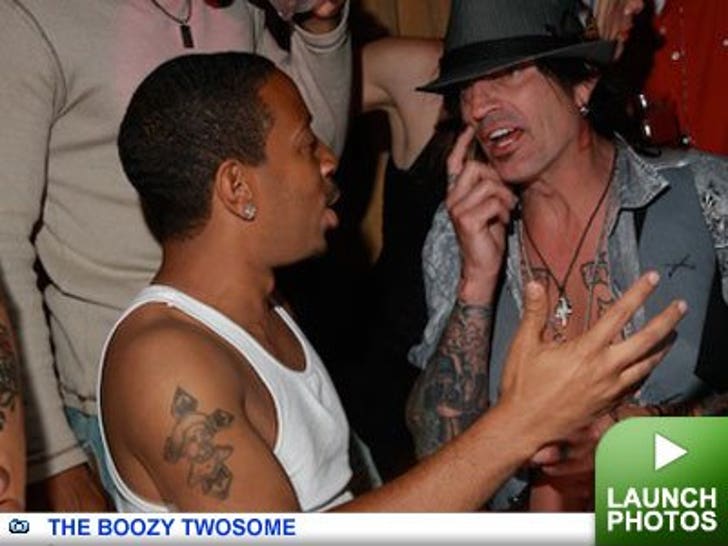 Nothing brings rap and rock together like a few strong drinks.

Despite the fact that he looked about 14 years old, Ludacris threw on his finest wifebeater and hit Prive' nightclub with his boy Tommy Lee -- and of course, SpyOnVegas captured the whole thing.
No word if Luda was carded on the way in.