And You Thought Simon Was Humiliating ...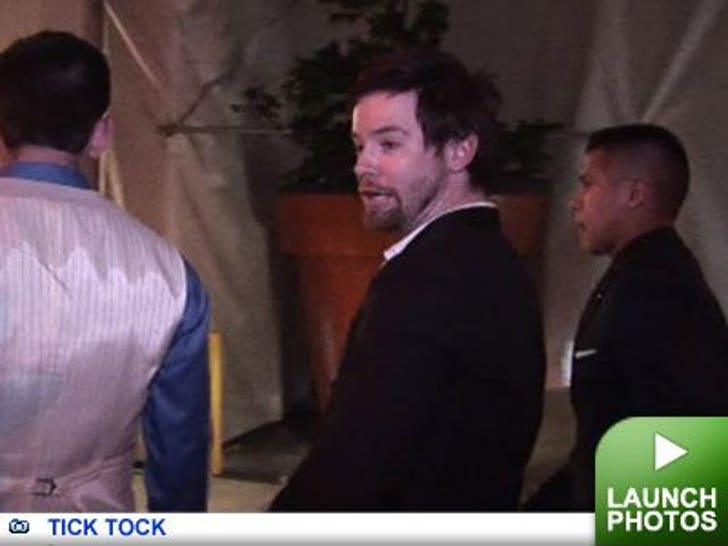 The "Idol" after parties were filled with humiliation. One contestant had the cops called on him for his singing, another couldn't even get in, and the boyfriend of a former "A.I." winner was three sheets.

On the road to fame and fortune, many celebs have picked up some serious bumps and bruises. While the promise of a successful career in the limelight is not always permanent, the scars in this gallery are.

Some of Hollywood's ugliest secrets are better kept under wraps. Or at least a soft pair of cotton socks!

Is Tori Baskin' in 31 Flavors of Bacteria?
Why is Baskin-Robbins trotting out Tori Spelling to push its new line of soft-serve ice cream on other pregnant women when soft-serve is a known taboo for preggo women?

Several sources in the know -- including one pregnant OB/GYN -- tell TMZ that there are "definite" health risks associated with soft-serve ice cream for expectant moms because of Listeria bacteria. Softie machines can be studded with bacteria that can cause all kinds of issues for newborns -- in fact, Down Under, it's pretty much forbidden for preggo women.
B-R tells TMZ in a statement, "Our Soft Serve products are continuously monitored by our suppliers, and our pasteurization process is state inspected and certified on a regular basis. The only way Listeria, which has been found in a variety of raw foods, can be found in soft serve would be through improper pasteurization."
These Retin A-list stars need a date with Proactiv stat! Who's oozing with more than just cash and fame? Click to see.

Stars are treated like gods in Hollywood, so it's no surprise that some of them bear a striking resemblance to the original Almighty celeb himself. Find a stylist for these stars quick -- that Jesus look is so two thousand years ago.

Hall & Oates: 'Memba Them?!
In the '70s and '80s, Daryl Hall and John Oates -- and their hair -- topped the charts with songs like "Rich Girl," "Kiss on My List" and "Maneater." Guess what they look like now!

"Bachelor" Winner Reels in a Big One
Shayne Lamas won the heart of "Bachelor" Matt Grant by using her feminine wilds.

But as TMZ TV found out, she's good at catching the big one in many different ways.