Kenny Chesney -- When I Close My Eyes...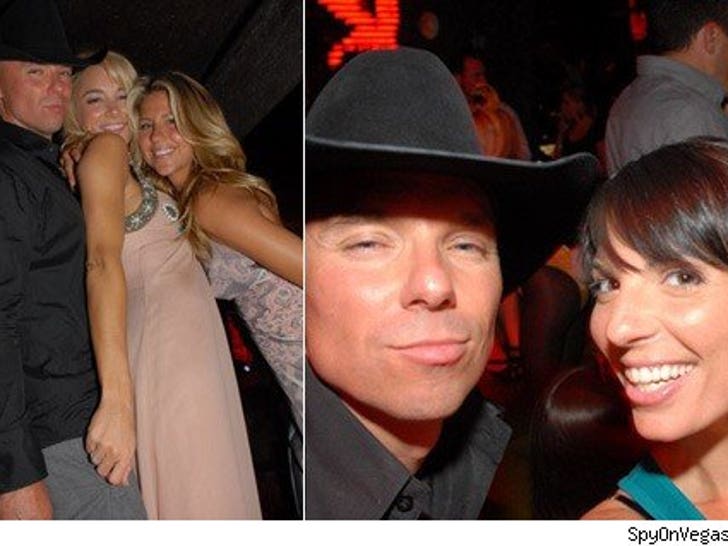 Kenny Chesney partied with all sorts of hot chicks in Vegas this week -- too bad he only saw 'em with about 20% of his eyeballs.

SpyOnVegas snapped the squinty-faced singer behind songs like "Beer in Mexico" and "Keg in the Closet" at the Playboy club looking like .... well, he wasn't looking at all.
Instead, the former Mr. Renee Zellweger was focused on trying not to fall over, as two blondes used the guy as a human stripper pole. Kenny look a little stiff to you?