Snipes Swipes a Bit More Freedom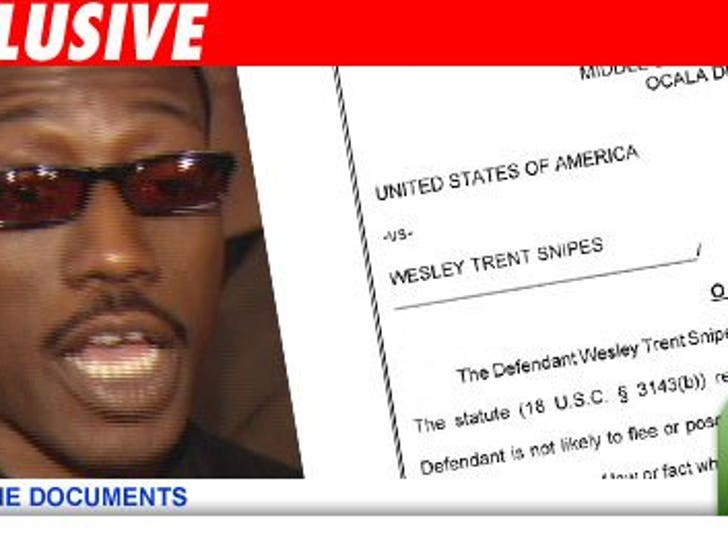 Wesley Snipes just got a little more time to practice not dropping the soap in the shower: TMZ has learned that Wes won't have to check into the big house until his appeal -- should it be granted -- is finished.

The judge in his tax evasion case in Florida just issued an order granting Snipes bail until his appeal goes through. The message from the judge is that this could take a while: "The Court recognizes that ... the disposition of an appeal may well equal -- or nearly equal -- the length of the term of the commitment imposed."
The big question is: Will Snipes pull a Martha Stewart and just check himself in anyway to get this behind him?

Story developing ...