Griffin: You Treated Momma Like a "Slave Nigga"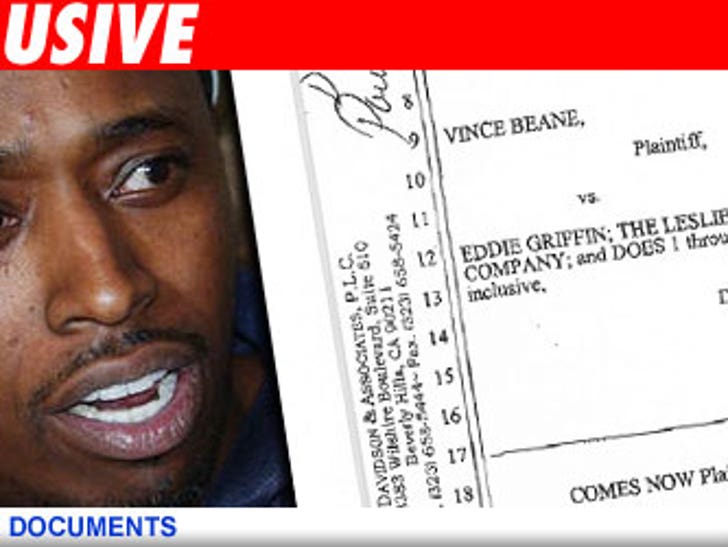 A guy is suing comedian Eddie Griffin for allegedly beating the crap out him after he was "wrongfully accused of disrespecting [Eddie Griffin's] Momma and treating her like a slave nigga."

In a lawsuit filed Tuesday in L.A. County Superior Court, Vince Beane claims he was a production manager on the set of one of Griffin's pilots. Beane claims on March 10, 2008, defendant The Leslie Greif Company (yes, we love the name, too -- it's a production company) plied Griffin and others "with more than six bottles of Veuve Clicquot Champaign [sic]", failing to inform Beane of "the violent propensity of the inebriated Eddie Griffin..."
Beane claims he was then "maliciously assaulted and battered by Eddie Griffin." On top of that, Beane says, Griffin's bodyguard, a professional heavyweight boxer "and menacing figure" named John "J.C." Clark, intimidated and threatened him.
Oh yeah, the Momma thing that allegedly caused the attack – Beane says The Leslie Greif Company asked him to make lodging arrangements "at any cheap 3 star hotel" for Griffin and his mom. Griffin felt it was an insult, according to the suit, telling Beane, "You are that mutha fu**a who got my momma that f**ked-up ass hotel room" -- then Griffin allegedly knocked the daylights out of Beane.
After the alleged assault, Griffin said, "that was for my Momma...she ain't no nappy headed ho....boy."
Beane is seeking unspecified damages.