Evil Harry Potter Smites God-Fearing Librarian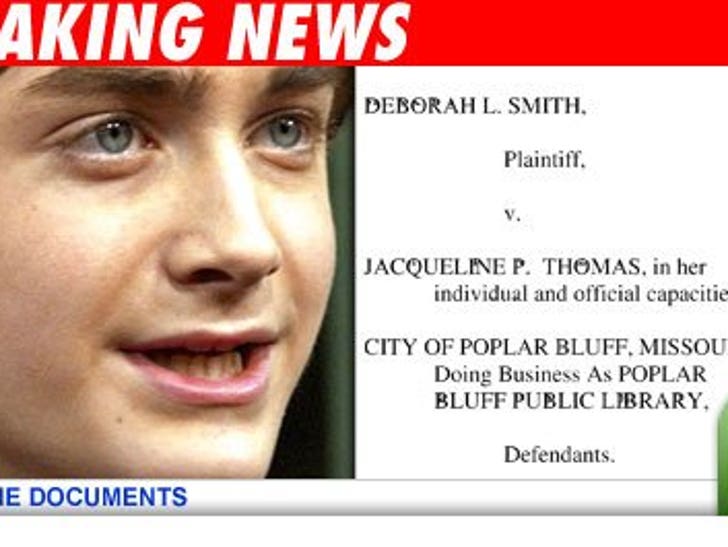 When you think "Harry Potter," you think of an evil, Occultist, pagan, heathen devil, don't you?

Well, in this lawsuit, a Missouri librarian refused to push the Potter books on kids because she was afraid that The Boss -- the Almighty One -- would bring his fury on her and cast her out if she did. Unfortunately, she ended up incurring the wrath of the boss -- the one who pays her rent -- and got herself canned as a result.
So now Deborah Smith has invoked the help of the highly secular ACLU, which is helping her sue the Poplar Bluff Library for money. You know, the earthly kind. Amen.