Spitz Gets Soap-A-Doped by God Freaks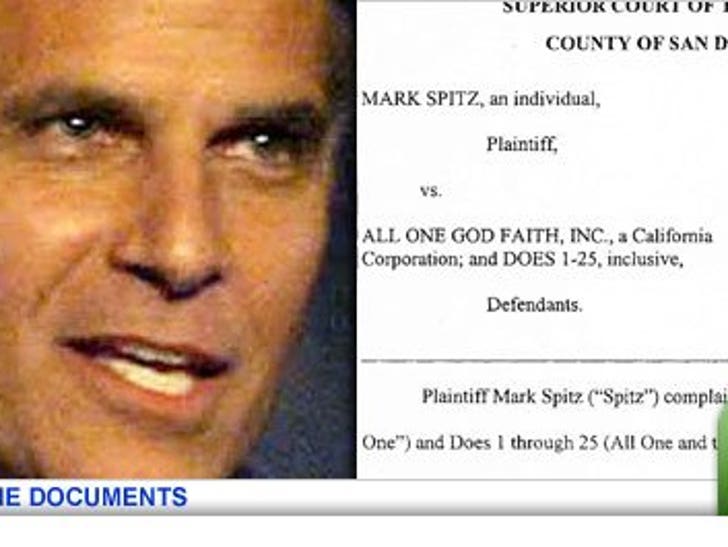 Mark Spitz -- the guy who won seven swimming gold medals back at the 1972 Olympics -- says a freaky-weird soap company is killing him one bottle at a time, and he wants them to stop ... or at least pay him for it.

Spitz is PO'd because, he says in a lawsuit, he's mentioned in the same breath on the labels of Dr. Bronner's Magic Soaps as a bunch of guys like Jesus, Mohammed, Lenin, Carl Sagan, and Einstein -- all of whom are dead. Not only that, he says his name is being used to push the line of hippie soaps without his permission, and if the company's going to call him a prophet, which they do, he wants to see some, ahem, profit.
We put in a call to the company, and they tell us they'll give Spitz free soap for life and make a donation to the charity of his choice -- if he settles.