Teacher -- Hot for Hogan?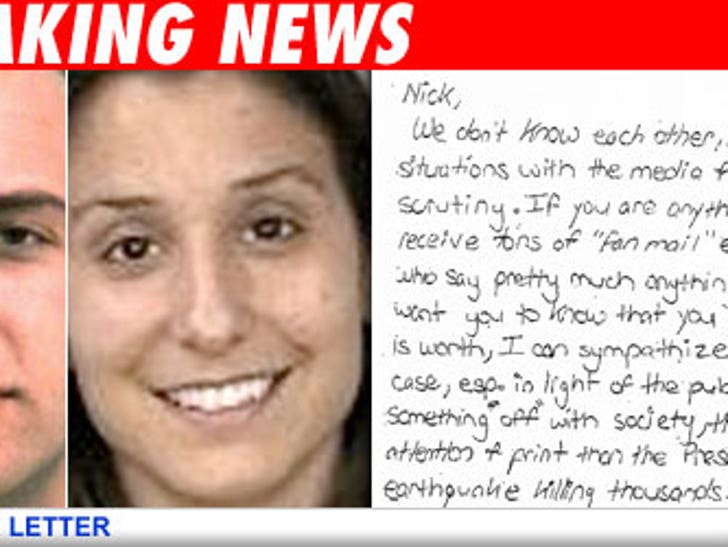 The suspect in one of Florida's most notorious teacher sex cases has written a letter to Nick Hogan in jail.

Cops say 29-year-old former teacher Stephanie Ragusa tried to pass the note to Nicky, but was intercepted before it reached him (a copy was eventually delivered).The letter was "not sexual in nature" (darn) -- it essentially encouraged him to keep his chin up. What, is she looking for a date?
Ragusa has pleaded not guilty to having sex with several teenagers while she was a teacher at a local Florida middle school. While she sits in jail awaiting trial, she's been barred from contacting any of her alleged victims.
She's apparently still able to reach out to other teenage boys.