'The Hills' Gals Juggle Some Balls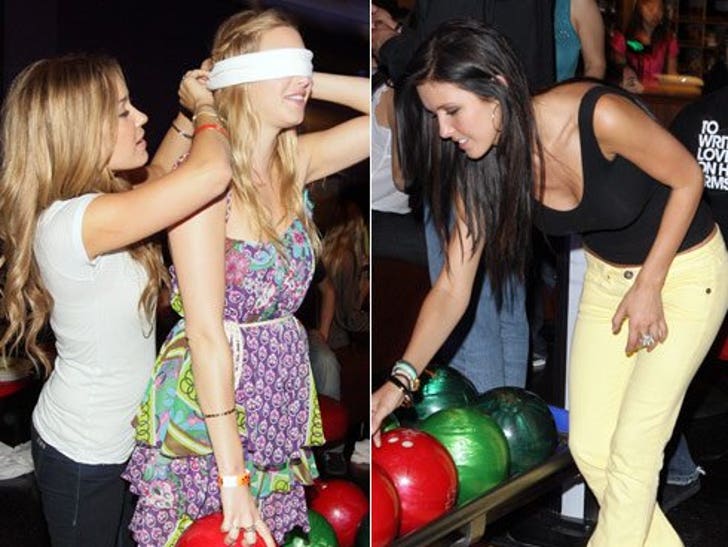 The careers of LC, Lo, Whit and Audrina are officially in the gutter.

The dreadful foursome (Lo wasn't photo'd) showed up to the grand opening of Bowlmor Lanes West Coast Outpost: STRIKE OC last night. That's right - they went to the opening of a bowling alley. And boy did they have a striking time playing with those balls - sometimes even blindfolded!
Hmmm... Sounds like every other Thursday night for them.