Tyler Perry: Talk to the Hand, Cuz!
Tyler Perry:
Talk to the Hand, Cuz!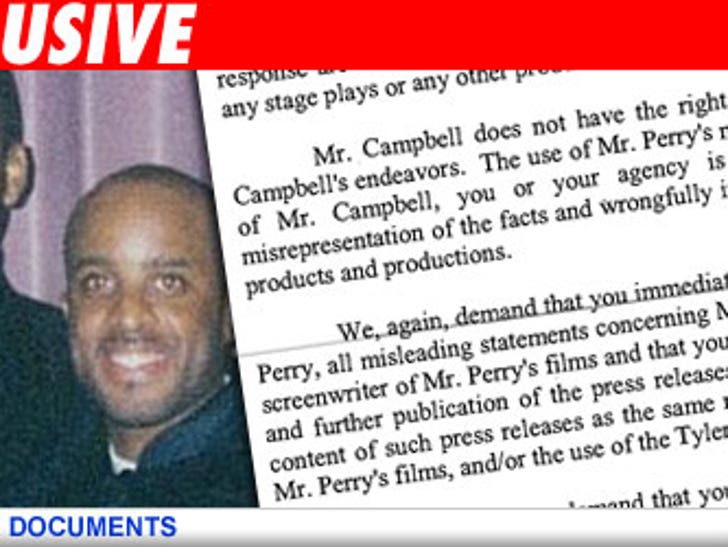 Tyler Perry's flicks mine his family for all kinds of material, but heaven help the family member who uses Tyler's name for a little career boost!
Tyler's cousin Marlon Campbell, an Atlanta producer-director, tells TMZ that when he mentioned his cousin's name in connection with his own movie, something called "Oblivious", he got a smackdown letter from Tyler's lawyers. (We're told by another source that they've hardly seen each other since they were little kids.)
Any connection between Marlon's stuff and Tyler, says the letter, is "intentionally misleading" and "wrongfully infringes upon the economic value of Mr. Perry" -- a guy whose movies and plays have made well over $200 million.
Perry's next flick? "The Family That Preys." No joke.