Big Sis Brit to the Rescue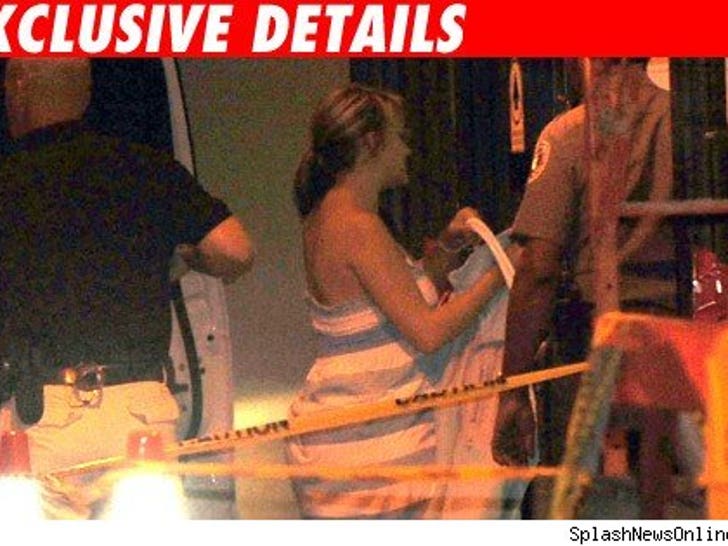 Jamie Lynn Spears is no longer an unwed pregnant teen -- she's now an unwed teen mother of a baby girl, y'all!

JL walked into the Mississippi Southwest Regional Medical Center around 4:30 A.M. this morning ... and popped out the 6 lb 10 oz pup just a few hours later. We're told Jamie Lynn was "extremely nervous" before
the birth, and started to panic about going into labor. But our spies tell us big sister Brit, who had flown in the day before, "made a big difference" and helped a ton -- giving her advice, support and encouragement.
We also hear JL's bro Brian was on family patrol, calling everyone with the news. As for a name -- the kids didn't narrow it down til the very last second. People says lil' Spears' will be called Maddie Briann.
The stars may not be pumping their own gas, but they've sure been pumping iron. Get pumped people!

Tori Spelling just got a baby –- but lost her dog.
The reality sublebrity's pug Mimi LaRue died Tuesday after 77, er, 11 years. "I'm devastated," says Tori, who gave birth to a baby girl, Stella, earlier this month. "She was a star and a true lady, and she will be missed greatly."
The poor pooch had suffered from medical problems in her hips and neck for years, says Tori.

TMZ has obtained the first photos of the ginormous Calabasas mansion where Britney Spears is hoping to shack up ... and it's frickin ridiculous!

As TMZ first reported, Britney has been "looking like crazy" to move out of her Hollywood Hills home and into the calmer, quieter Valley.
Check out the crib Brit Brit is trying to lock down -- appropriately called "Chateau Suenos" or "House of Dreams" -- and it's a house made for MTV.
Celebs in Hollywood really know how to kick up their feet and relax. Must be nice ...

K-Fed's Sin City Booty Call?
How do you follow up being married to a chick who spent time on a 5150 hold? By hooking up with a girl who comes with her very own mug shot!

To find out more about K-Fed's mystery girl, watch the piece from TMZ TV. Check local listings for show times.