Timbaland's Karaoke Wedding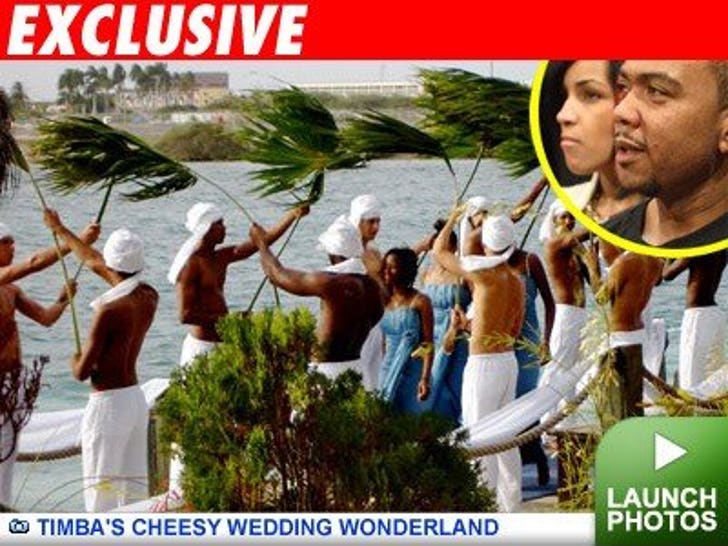 TMZ spies were in Aruba last weekend, when rapper/mega-producer Timbaland got hitched on a private island. But don't think everything was as fancy as it looks!

Spies at the wedding site tell us Timbaland's wedding -- which the hotel called code name "Heaven on Earth" -- featured open mic karaoke and $50k worth of flowers -- which compared to Mariah-size weddings is peanuts!
Peeps like Oprah, Madonna, Missy Elliott, Beyonce, Jay-Z and Prince were invited -- but we don't know if they actually showed.