Wal*Mart -- Low Prices, Phony Celebs Everyday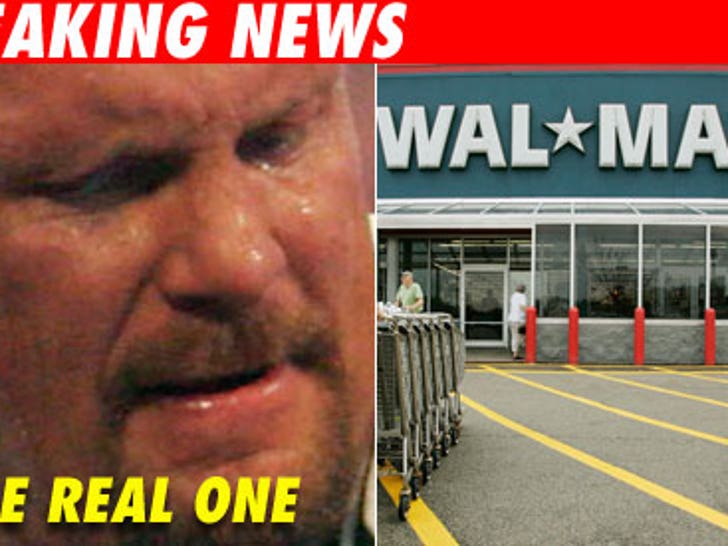 Stone Cold Steve Austin posed for pics at an Indiana Wal*Mart for $10 a pop. But attention Wal*Mart shoppers -- the dude's a fraud.

Someone duped Wal*Mart into believing he was the former WWE champ. Yes, that sounds weird to us too, since Wal*Mart is so corporate you can't take a dump at the store without getting permission from the Prez. But it happened, and now Greensburg, Ind. cops are on the case, trying to hunt down the phony who pocketed the cash.
And this is funny -- Wal*Mart employees became suspicious when the guy and his "manager" showed up in a broke down hoopty.
We're lookin' for pics of the faux wrestler, which we'll post. John Walsh's got nothin' on us!